Dulux announces return of its popular nationwide competition, celebrating the skills and stories of the trade
This year's competition will focus on the feelings evoked when completing a project, for both decorators and their clients
An esteemed panel of industry experts will be judging entries, including Dulux Academy Colour Expert Nicola Holmes, last year's winning Heritage Hero Chanelle Taylor, plus Dulux Select Decorators and Dulux Academy Associates Steve Dove and Georgie Baker
A staycation, cash prizes and Heritage paint up for grabs – enter now!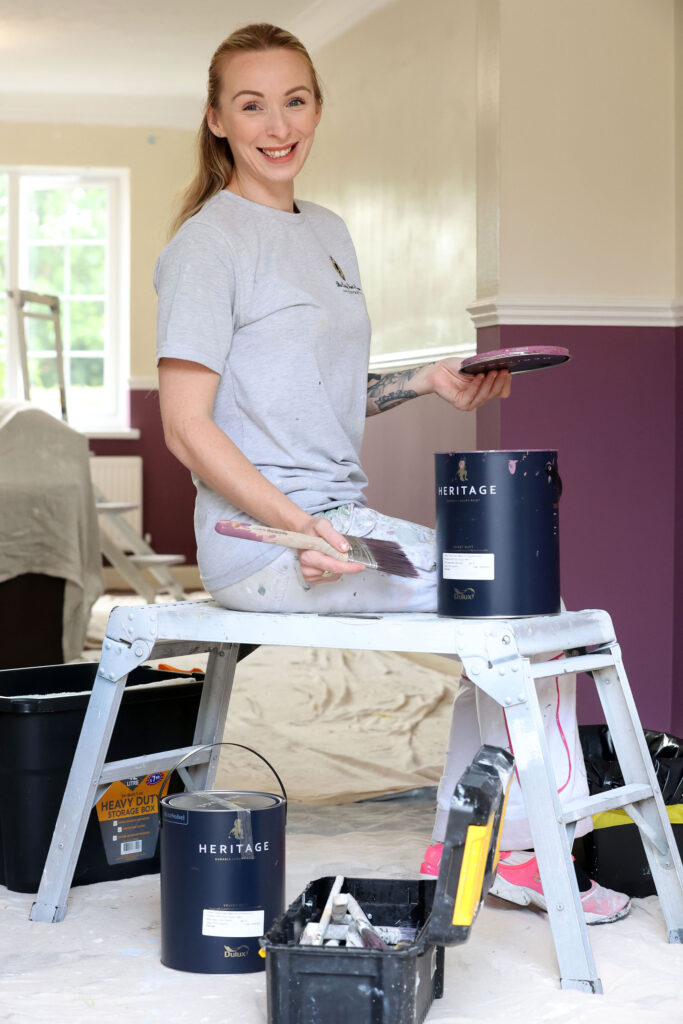 Dulux Heritage is on a mission to celebrate the decorators that are transforming the way their customers feel about their spaces. The return of the Heritage Heroes competition is a chance to give back to the community and recognise the immense pride that can come from completing a project and the emotional response it can bring for a client. For this reason, the 2023 competition encourages entrants to put forward a project where they have enjoyed using Dulux Heritage, and that they feel made a real difference to their customer. Hopefuls can submit photos or videos showcasing their work, along with a short description of the project and how it made them and their client feel, to be in with a chance to win first prize: a £1,000 gift card to spend on a weekend away with loved ones and feel refreshed for the next job. 
As well as highlighting the nation's painting and decorating talent, the competition also aims to showcase the emotion that can be evoked through the use of the Dulux Heritage range. Available in an expertly curated range of 112 rich shades in both soft-to-touch velvet matt and eggshell high-quality finishes, the timeless collection blends modern and classic shades evocative of nostalgic memories, and gives decorators a chance to refresh spaces for clients to make new moments in.
This year's entries will be put to a panel of four renowned faces of the UK painting and decorating industry:
"We're really excited to see entries start to come through for this year's Dulux Heritage Heroes competition," Nicola Holmes explains. "The beauty of the Dulux Heritage range is that its quality and breadth of colours really encourages decorators to get creative with their expertise in ways that impress and touch the hearts of their clients."
Georgie Baker goes on to say:
"I think I speak on behalf of the industry when I say painting and decorating for us is more than just a job – bringing that sense of joy, uplift and pride to a space through paint. Seeing that reflected in a customer's reaction is so fulfilling and is a huge reason we do what we do. I love that we're able to champion that in this year's competition."
2022's Dulux Heritage Heroes winner, Chanelle Taylor, adds:
"Being on the judging panel this year is going to give me even more appreciation for our wonderful and imaginative industry, than I already have. The UK has some incredible decorating talent, and I can't wait for this competition to bring that to the forefront.

"Winning the competition last year was such a huge moment for me and my career. It's really ramped up my exposure and business opportunities. I think the focus on projects that have had an emotional impact on the client for this year's competition is a great way to highlight the important, emotive impression decorators and their work can bring to clients.

"I always think back to a project I completed which struck a chord with both me and the client, using Dulux Heritage Velvet Matt throughout. After some initial hesitation and back and forth on the colour choices, we were able to get exactly the shades needed to create the comforting, homely space the client wanted. They were over the moon and said I had made their dream home a reality. It always fills me with pride knowing that with the right paint, I can make homeowners feel more emotionally connected to their spaces."
The competition is running from Wednesday 7th June to Tuesday 4th July, with a grand prize of a weekend away on offer. Two runners up will receive x5 five litre cans of Dulux Heritage in a colour of their choice, £250 cash and will be promoted across Dulux Heritage social channels. Those who would like to be in with a chance can submit their entries via email to [email protected] and entries will also be accepted via Facebook by commenting on the entry post and using #DuluxHeritageHeroes, and on Instagram buy tagging @duluxtrade and using #DuluxHeritageHeroes. Multiple entries will be accepted.
For T&Cs, visit – https://www.duluxtradepaintexpert.co.uk/en/terms#Hero2023